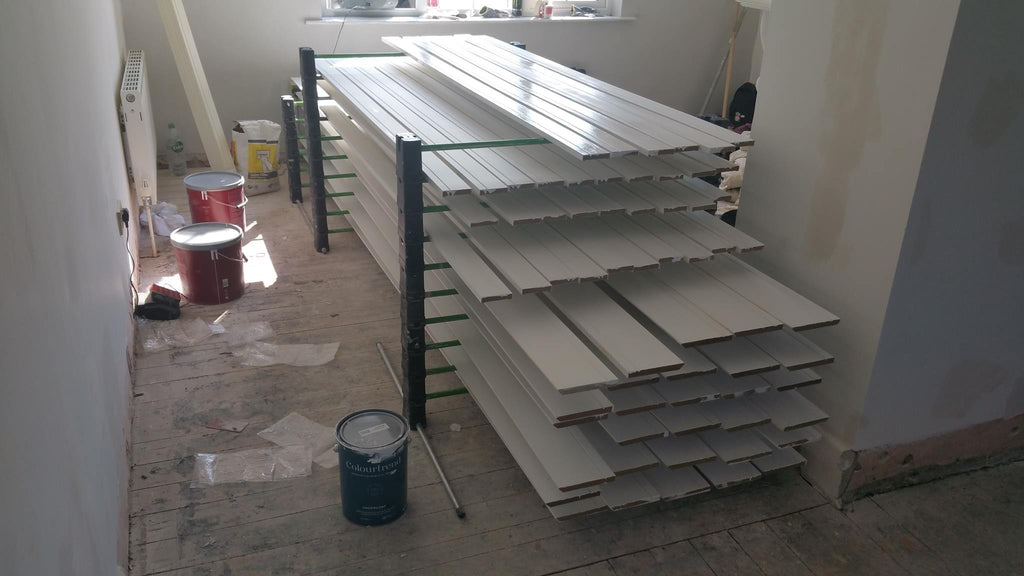 Thank you Oisin Butler Ltd. Painting and Decorating Supplies for posting your work using Erecta-Rack Drying Rack!  
---
Erecta-Rack is excited to introduce this new video hot off the press!  Please continue to help us spread the word of Erecta-Rack, the efficient drying rack to save drying time at all your job sites!   I Want That - Erecta-Rack!
---
Check out our product in action ... found this today in the archives and thought it was great to share!  Check it out here!
---
repaintMELike Page August 24 at 2:34pm · Progress.  Boost Post
---
For the Professional Painter or do-it-yourself -- our Erecta-Rack system will save time and simplify each job by providing an easy, innovative drying rack solution. The Mobile Base solution will allow your rack system to be wheeled around your shop or workspace saving even more time.